Welcome
at Fischer Spezialbaustoffe
Fischer Spezialbaustoffe GmbH develops and produces thermally optimised grouting materials/backfilling materials for the grouting of geothermal probes.
The Fischer GeoSolid® range of products have a high thermal conductivity, a proven freeze-thaw resistance and other improved physical properties. The grouting material of Fischer GeoSolid® 240HS is also suitable for use with sulphate-aggressive groundwater.
Our Products

An overview of all building materials
The grouting or backfilling of geothermal probes is an important and necessary step for the safe installation and efficient operation of geothermal systems. In addition to the professional execution of the grouting work, the properties of the backfill material play an important role.
Fischer Spezialbaustoffe GmbH provides the geothermal energy industry with the products of Fischer GeoSolid® series, a thermally optimised and high-quality grouting material that meets today's requirements regarding safety, workability and durability.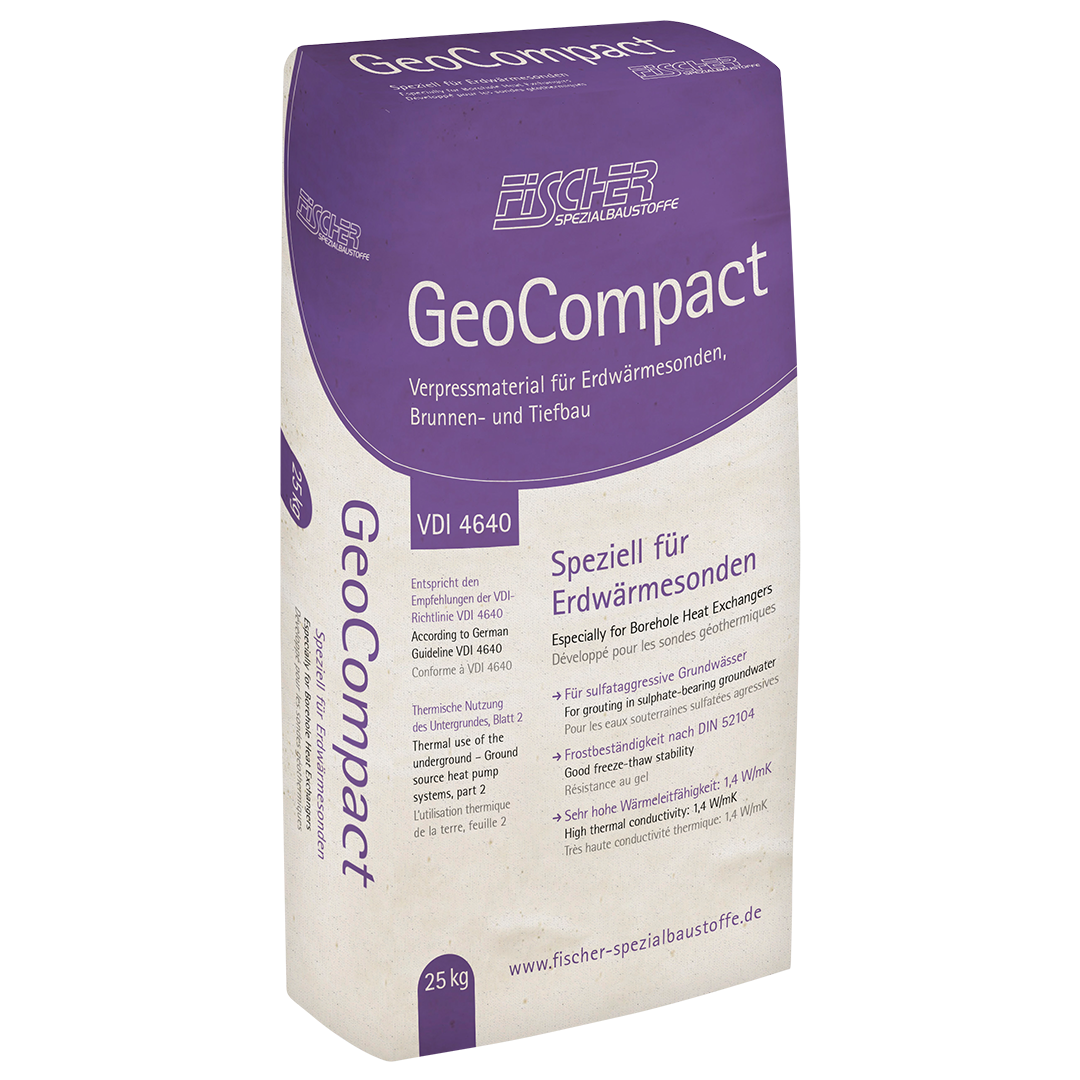 Fischer GeoCompact®
Grouting material for geothermal probes, wells and underground engineering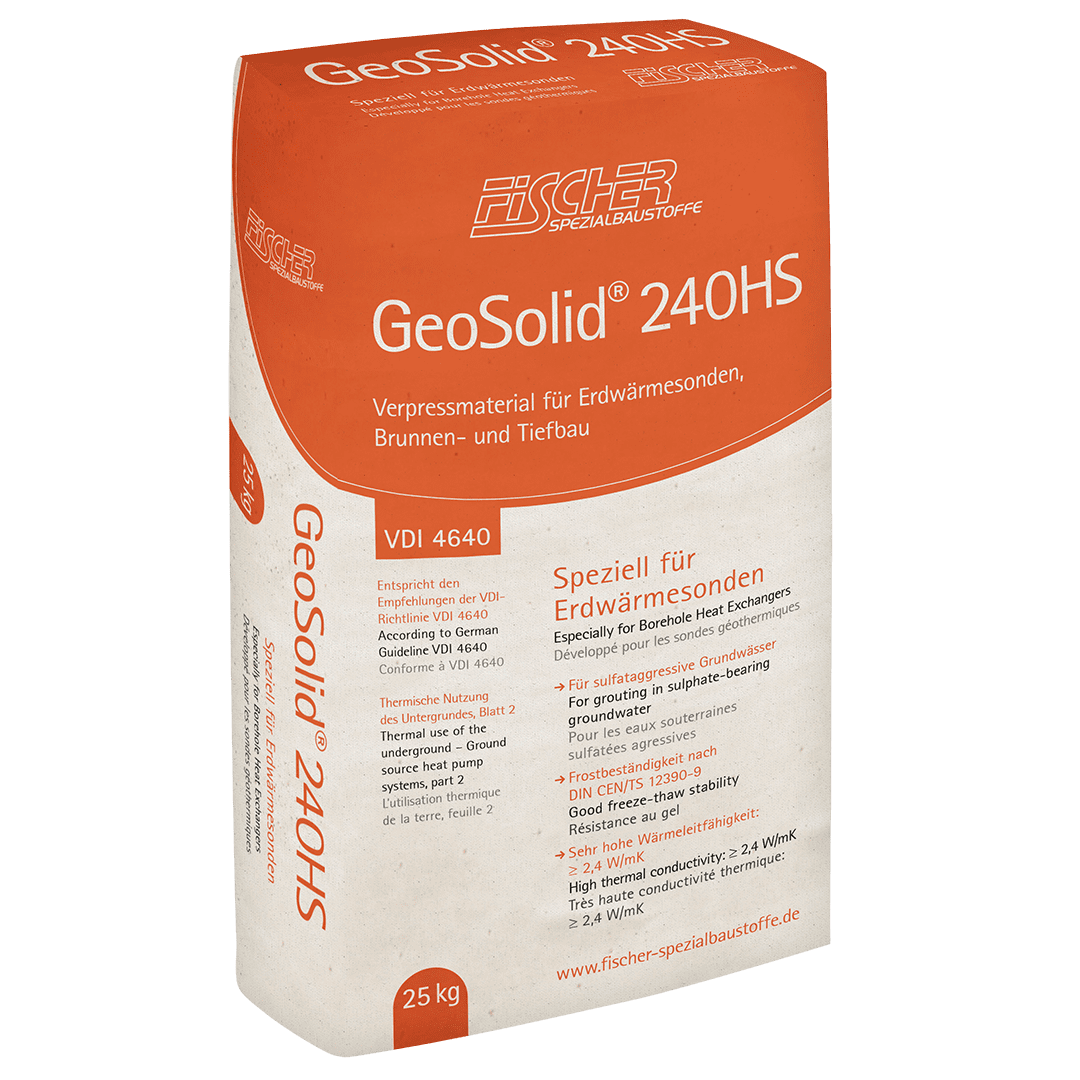 Fischer GeoSolid® 240HS
For geothermal probes in sulphate-aggressive groundwaters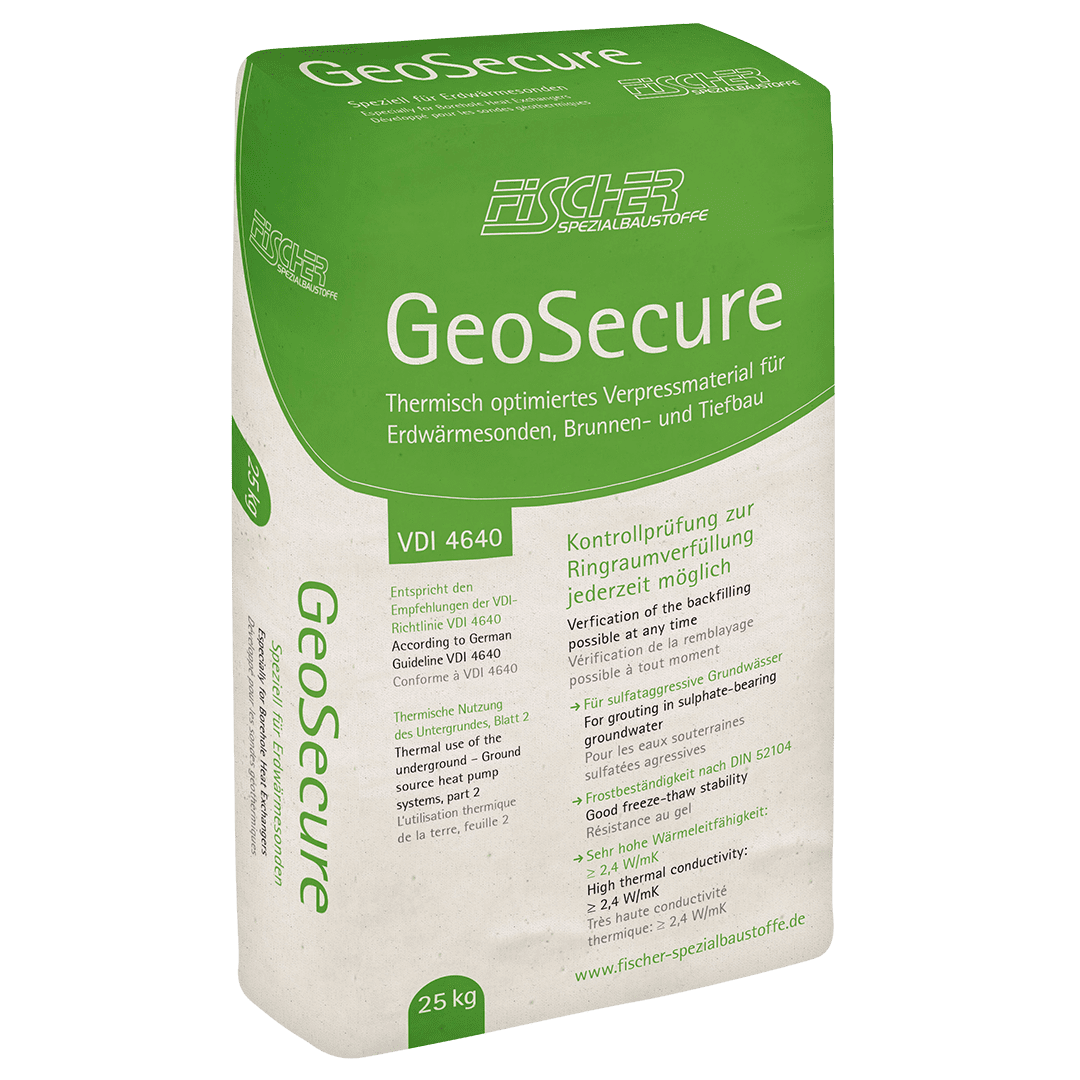 Fischer GeoSecure®
Thermally optimised, magnetically doped grouting material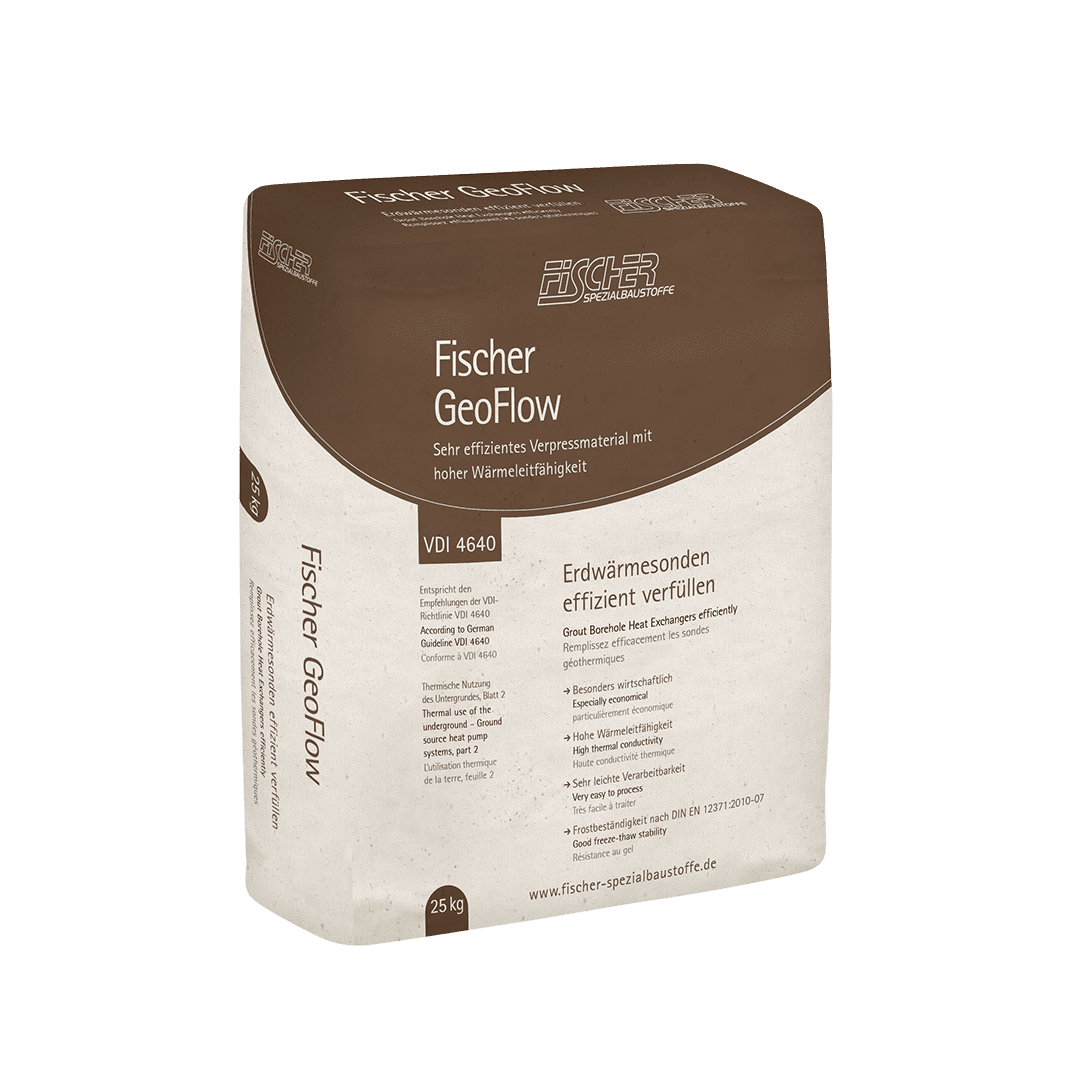 Fischer GeoFlow®
Very efficient grouting material with effective thermal conductivity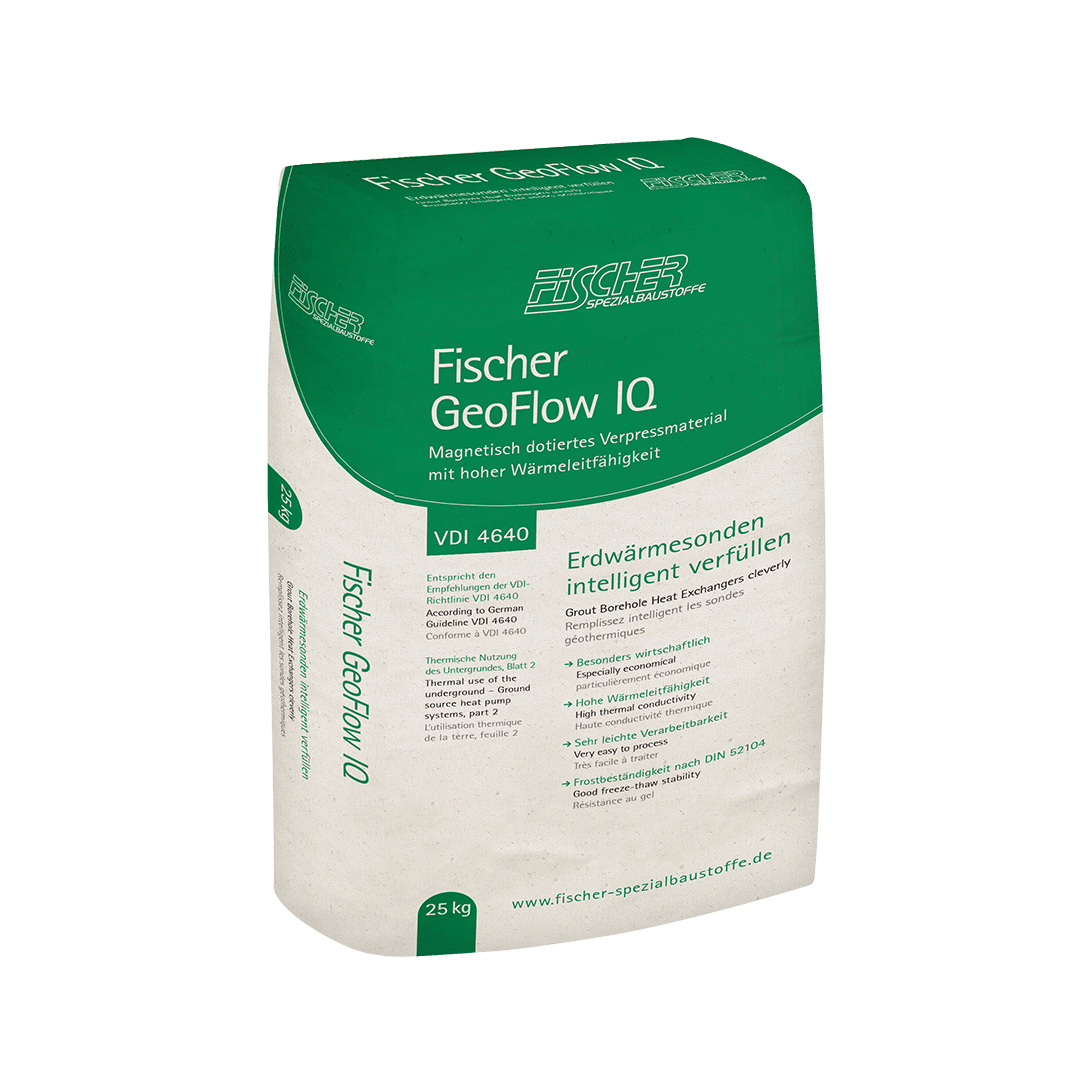 Fischer GeoFlow IQ®
Magnetically doped, very efficient grouting material with high thermal conductivity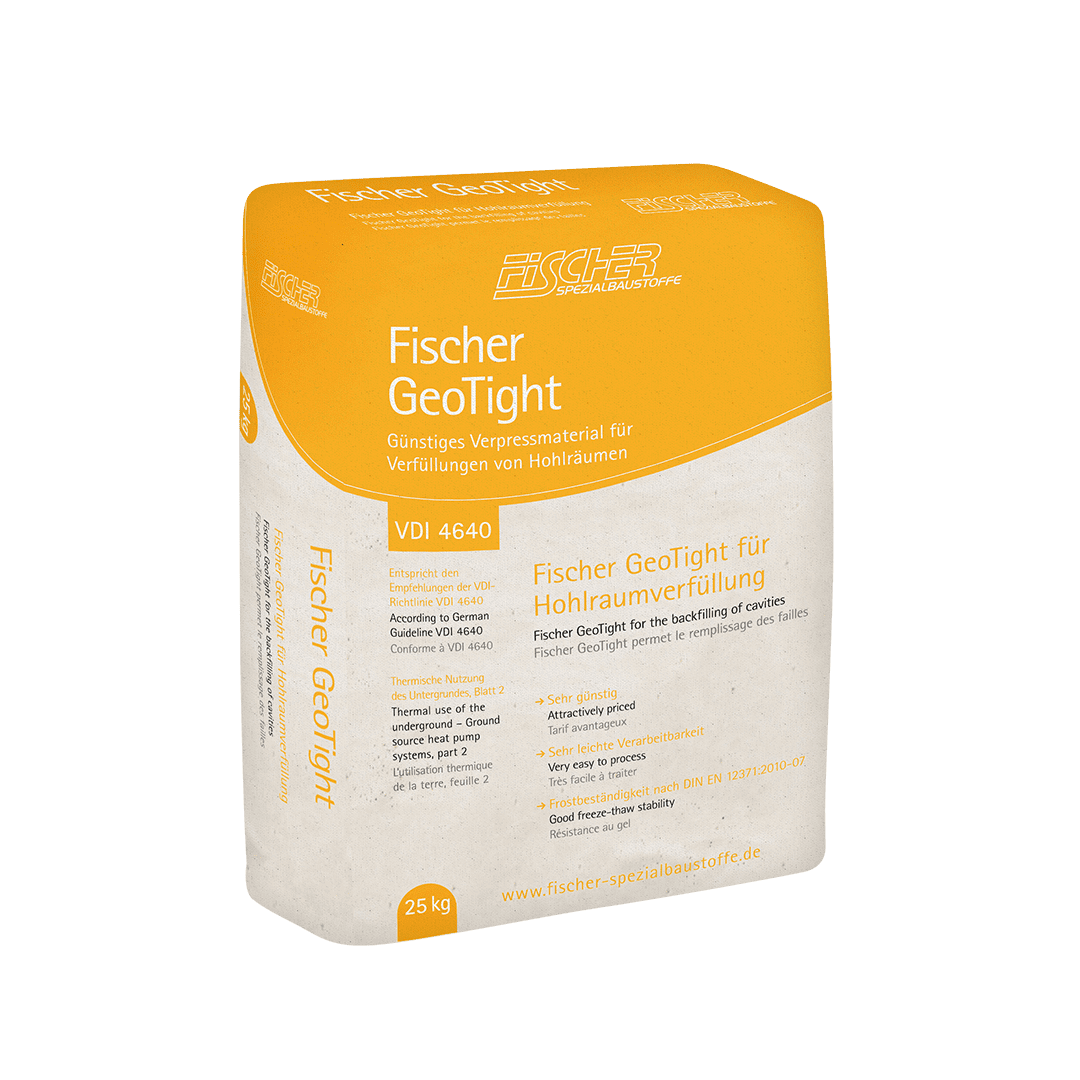 Fischer GeoTight®
Inexpensive grouting material for backfilling of the cavities
References
Here you will find an extract of our projects.
Contact
If you have any questions about our products, we are happy to assist you. You can also use our form for praise, criticism and suggestions.
We are looking forward to your message!
Fischer Spezialbaustoffe GmbH
Gutenbergstraße 4
91560 Heilsbronn
Germany
Tel.: +49 9872 953999-0
Fax: +49 9872 953999-9
FAQ´s
Why does a borehole have to be injected/backfilled for geothermal probes?
fourplex
2020-03-18T11:30:01+01:00
The large borehole annulus should be tightly and permanently backfilled to protect the pipes, to ensure good heat transfer from the rock to the pipes and finally to the circulating water-glycol fluid ("brine") and to stabilize the borehole wall.
For reasons of groundwater protection, the incursion of surface water should be prevented and a seal should be made between two different groundwater levels (Note: This case does not apply to Bavaria, where only drilling in the 1st groundwater level are permitted).